Essential Tips Given By Sneha Charan On How To Get Beautiful Hairs
Date : 6 September 2019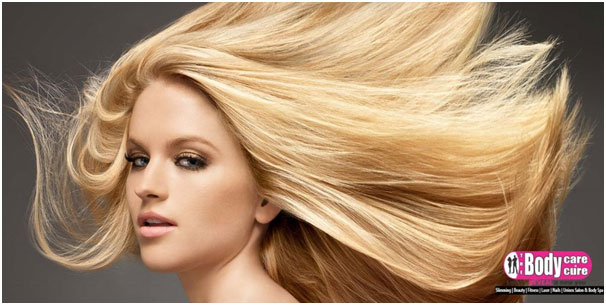 Sneha Charan the managing director of The Body Care and Cure understands that beauty is not all about the facial appearance it is also related to the personality you want to achieve for yourself. Here are some detail is given by Sneha Charan, on how to get great hairs at home.
Tips for how to get thicker and healthy shiny hairs:
Milk is a very good conditioner and add shine to your hairs. Apply cold milk using a brush or spray it evenly onto your hairs. Gently comb the hair so that the milk spreads evenly and let it be for half an hours. After that rinse your hairs with a mild shampoo.
Skin is not well taken care of due to reasons specified above, but some problems occurs due to smog, dirt and dust and many type of things like these, but nothing to worry about as there are treatments available for the facial problems, Body care and cure has many therapies which are well tested for and are suited to concerned cases as well.
Soak 1/3 cup of flax seeds overnight. In the morning boil the seeds in water. Once it get foaming jelly consistency to remove it from the flame. After it cools down to apply its gel on your hairs for 30 mins. Repeat this process once a week you will notice great shiny and thicken hairs.



Mix 1 tablespoon of rosemary oil and 2 tablespoons of coconut oil in the bowl and apply the mixture on your scalp and hairs. Keep it overnight and wash off the next morning with a mild shampoo. This trick will help you to get long hairs in just few months.
Take 1 cup of yogurt, 1 tablespoon of apple cider vinegar and 1 tablespoon of honey. Mix them well in a bowl, and apply the mixture on root tip of your hairs. Keep it on for 30-45 mins then wash your hair with mild shampoo.
Mix honey with curd, olive oil, and egg yolk. Mix them well and apply this mixture on your hairs, including the scalp. And keep it for 30 mins before washing it off.
Take some rose water in a spray bottle and add few drop of lavender or tea tree oil in it. Mix it well and spray it on your hair to make your hair smell good and fresh all day long.
If you suffer from dry hair or scalp, warm up some ghee and massage it thoroughly on your scalp and hair and leave it on for 2-3 hours. Wash off and follow it 1-3 times a week to see a significant difference in dryness and frizz of your hair.



Warm up some coconut oil and add few crushed curry leaves in it. Strain it and use the oil regularly on your scalp to treat hair fall and boost hair growth.
Just add some few drop of glycerine in your conditioner and use it regularly to get even better results from your conditioner and tame down frizzy and dry hair.
If you suffer from super frizzy and dry hair, just apply coconut milk over your entire hair and wear a shower cup. Either keeps it overnight or for 4-5 hours. Wash it off with a mild shampoo. Do this process regularly to see a major difference in dryness and health of your hair.

Conclusion:

So, here are some tips given by Sneha Charan from which you can get to know about how to get thicker and shiner hair at home.